Home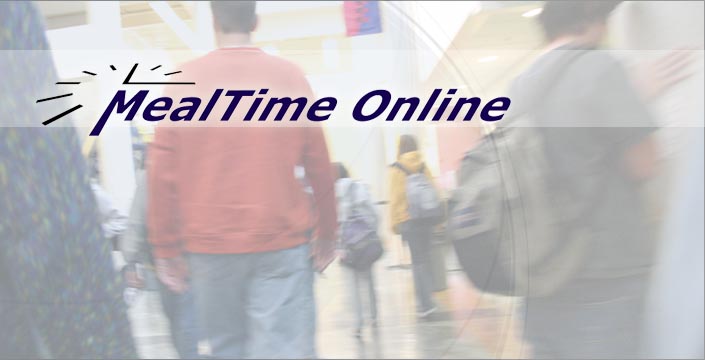 The district is using the Mealtime system. The number to reach them if you have questions on how to register online is: 800.755.0904
Starting with the 2022-2023 school year, we will only be accepting checks or Mealtime payments for cafeteria purchases. We can no longer accept cash. Checks should be written out to Freehold Township Schools.
The district utilizes a Mealtime Online system which allows you to:
Pay by credit/debit card for school lunches

View your child's account balance

See what your child is buying in the cafeteria
Each student in our school system has an "account" set up in his/her name and is assigned a random 4 or 5-digit personal identification number (PIN) that they are required to memorize. Your child's pin may be found by logging into the Genesis Parent Portal. The lunch Pin is located on the Student Data, Summary tab under your student's picture.
Once you create a profile, you may sign in and add your child to your account by using your child's student ID number (not their PIN number) and first name. The student ID number may be obtained by logging onto the Genesis Parent Portal. Your child's name should also be entered exactly as it appears on the Parent Portal.
To make a secure Visa or MasterCard/Debit payment, log onto your account at MealTime Online. Payments made using Mealtime Online will be charged a small user fee. A minimum payment of $25 is required when using Mealtime Online. Please keep in mind that payments may take up to two business days to post to your child's account. You will know that the payment has been posted to your child's account once the balance on MealTime Online has been updated.
To purchase meals, the student enters his/her PIN number into a keypad that will be located at the cashier's station. The meal cost is then deducted from his/her account. Please stress to your child NOT to share PIN ID numbers with others. The program allows the purchase of one lunch per day at the meal price set up for full price or free depending on eligibility for the free/reduced lunch program. If a student purchases an extra milk, or other à la carte items, he/she will be charged at the per item price, regardless of eligibility.
If the funds in the MealTime account are depleted, the email address associated with the account will be alerted and funds must be added to make any additional purchases. 
If you wish to have dietary or purchasing restrictions implemented on your child's account or have specific questions about our Point of Sale system, please contact Sodexo at 732-462-8400 x8870 or 8871.