History of the Freehold Township Schools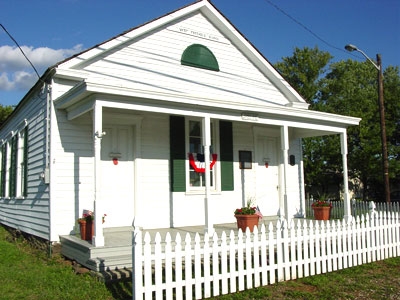 The West Freehold School first opened its doors to students on September 8, 1936. The school started with eight classrooms dedicated to grades "Beginner" through "Eight." The opening enrollment was 308 students. The school served the expanding community for the next 25 years.
As the rural community of Freehold Township began to grow, the necessity for an additional school building was evident. The Burlington Road School opened in September 1961 with 13 classrooms and an all-purpose room. In 1964, 12 more classrooms and a lunchroom were added to the Burlington Road School.
As the population continued to swell, schools were built in other areas of Freehold Township. The West Freehold School and the Burlington Road School could no longer serve the increasing pupil population.
During the late 60s, 70s and 80s, five more schools were built: the Barkalow Middle School, the Laura Donovan Elementary School, the Eisenhower Middle School, the Errickson Elementary School, and the Applegate Elementary School.
In September 1999, all seven schools opened their doors with new cafeterias, gymnasiums and classrooms. Technological additions were also implemented in the classrooms to welcome the 21st century.
In September 2004, the district opened a new elementary school building to house the expanded population. Upgrades and additions have also been completed in each of the district schools. All day kindergarten classes were added to all existing elementary buildings. These additions will equip students with the tools needed to prepare for their future and will maintain Freehold Township Schools' reputation for excellence.